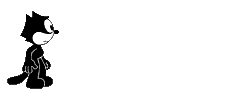 I grew up in Birmingham Michigan just outside Detroit area. With the riots in 1967 our Father moved us up to our cottage in Oscoda. I Graduated from Central Michigan University and moved to Atlanta, GA in 1982. For a short period in time I lived with my Brother Pat who later moved just outside Minneapolis, MN; go figure. He was kind enough to give me a place to stay till I got on my feet. I started working for Tandy Corporation and spent 11 busy years Managing different Radio Shack Stores in the metro Atlanta area. It was a rewarding but fast paced job. I was fortunate to run a couple of the top 50 in store sales while with Tandy. This was back in the days when there were more Radio Shacks than McDonalds. I got married in August 1988 to my lovely wife Paige. We soon started having children and looked for a simpler life and moved to Hawkinsville, GA in 1992. We purchased a drug store and I opened a computer consulting business. We sold both the store and my business a few years ago. Paige is a Pharmacist in Warner Robins and I am computer consultant for a local ISP/phone/cable company, ComSouth Computer Services . We have lived in Hawkinsville for over 20 years. Our new home is located between Hawkinsville and Perry, near the Agricultural Center off I-75. We have 3 children and 3 grand children. They each keep us very busy, so much for the simpler life.
I got back into running around the time our first child was born. Baby joggers were a great way to baby sit the kids and see some fun places the South East. During about 13 years of "Baby Jogging" we had any combination of up to 4 in the various joggers. Possibly not always the safest form of transportation when we went over the allotted number of seats but it was fun while it lasted. Laura started out in a single jogger and with the addition of Kevin, then David, we had 2 variations of a double jogger. Then we went "High End" with a real baby jogger brand when David was in by himself. Unfortunately for him he had to ride some of the longer runs since Dad had gotten brave and started running more Half Marathons. Ah, he was a patient one. Now the Gang comes to run some of the events with me if they are close by so they can get back to their activities like Baseball, Football, Soccer, etc.

After 7 years off and armed a new jogger I am now back in the "baby jogger" business again. Addison and I have run a number of races together, she rides better than her Mother did. In Warner Robins we really confused one of the volunteers at a race when she had seen I rode my bike there but I was pushing Addison in the run. Laura had driven Addison to the run so I could push her in the jogger. In 2017 we added 2 more passengers, Savvanah and Jaxson so of course I had to get another double jogger along with a fancier "Racing Baby Jogger". Over the past year one or all rode with us at many road races.
You can find me most weekends in various running events around the South East. Currently I have run only 2 Marathons: my first Marathon in Honolulu, Hawaii in December 14, 2003, and my second in Athens Greece on November 4, 2007. I like the Half's much better, I have finished 65 Half Marathons to date. My favorite run is the Twisted Ankle trail run in North Georgia. A close second is the Granite Grinder Trail Half at the 96 Olympic Equestrian Park just outside of Atlanta. I am still not sure which one is harder. Also got in some Dual-Athlons (Just Biking & Running), one at Mackinaw in Michigan while up for a 30th year high school reunion. I completed my seventh Sprint Triathlon (sort of a fun run compared to the real triathletes) Run for God Tri this summer. During the first one in 2005 I swam like a rock but not anymore. Don't get me wrong I am still really slow... These are really fun and I hope to do more in the future. Might come out of the water last... but watch out for the bike! My Daughter says I look like "Pee-Wee Herman", buzzing along while all the riders are cranking down low. Often I got the chance to ride my bike to some of the local runs and get a double workout riding back. Normal ride is 10-12 miles each way and a 5K run in between.
I have had the chance to experience some really cool events ("Been there: ran the race, got the shirt, drank the beer") and hope to continue doing so for a long time. Over the years there have been a few DNS (did not start), many DLF (dead last finish, probably more to come) but currently no DNF (did not finish) !!!

This is a great statement:

"If God invented marathons to keep people from doing anything more stupid, triathlon must have taken Him completely by surprise."
-- PZ Pearce, MD

List of runs




Plains Georgia - Peanut Festival 5K
In a run in the 92 while pushing Laura in the jogger we placed and got a trophy from past President, Jimmy Carter.